8 Reasons a Cruise is a Top Vacation for Your Family
If you're thinking about your next vacation and wondering whether to try a cruise or book at a resort, now's the time to try the budget-friendly, easy to plan option – a cruise vacation! Cruises have something for every type of traveler including exotic destinations, delicious food and so much more!
Here are eight reasons why you should make a cruise your next great vacation:
Cruises Are a Great Value
Booking a cruise means you're getting the maximum value from your vacation budget. In most cases your fare includes nearly everything you'll need for an amazing trip, including accommodations, food, and entertainment. With a fixed budget, including all the necessities, you can put more of your vacation dollars toward port city excursions and shopping. Also, cruises are a cost effective way to visit multiple cities without having to deal with the logistics of flights, car rentals, and everything in between.
Multiple Destinations—Unpack Once!
Vacationing on a cruise is like being on a floating hotel, which means you'll only need to unpack once as you make your way from city to city. You'll never have to deal with train or ferry schedules, or have to transport your suitcase to a new location. Every morning you'll wake up in a new place and always have everything at your fingertips with zero hassle.
Family Friendly
From toddlers to teens and grand kids to grandparents, you'll find everything you need to keep your family entertained, including adult activities too! Cruises have extensive children facilities for all age ranges and the teens will have their cool hang out spots, too! Also, almost all activities for children are supervised, which means it's like having a babysitter on board. Check out Carnival Cruises, Disney Cruise Line, Norwegian Cruise Line, and Princess Cruises for fun, family-friendly options.
Cruises Can Be Adults-Only, Too!
Cruises are perfect for an adult-only vacation and can be incredibly romantic! Cruises easily set the mood with endless ocean views and clear starry night skies, and don't forget about all the great experiences on board! Dance with your sweetie under the stars after a romantic dinner at the fine dining onboard restaurant, or simply relax poolside at the adult-only pool. Cruises also have special honeymoon and anniversary packages that are worth looking into for your perfect celebration of a special occasion. Cruise lines like Princess Cruises, Norwegian Cruise Line, Celebrity Cruises, and Viking River Cruises have great options for couples.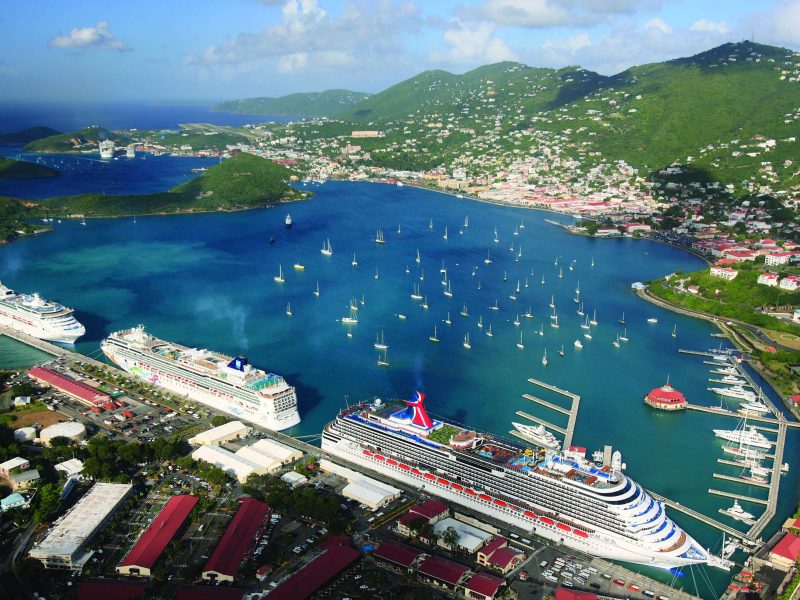 Cruises Come in All Shapes and Sizes
Everyone has different travel preferences. Cruises offer choices to suit the need of all travelers. Maybe you're looking for a mega cruise ship that's similar to a giant floating city, or maybe you'd like a more intimate journey along the world's greatest rivers. Whatever you're looking for, a cruise vacation has you covered.
Endless Entertainment
There are so many options for activities and entertainment on a cruise ship. It's like a small floating city that offers everything from daily shows in the main theater, live music, a casino, nightclub, to the endless list of onboard activities like fitness classes, games, and so much more.
Cruises Are Easy to Plan
Cruises are easy to plan because everything is bundled together, including accommodations and transportation. All you need to do is pick your cruise line, choose your itinerary and cabin, and Bon Voyage! Also, there's no meal planning needed, and with 24-hour room service you can choose to check out the ships restaurant offerings or have it delivered straight to your room. Cruises really are the most care-free getaway.
Are you ready to plan your perfect cruise vacation? With over 150,000 options and more than 17,000 unique cruises worldwide visit GPX Cruise-Exchange or call (866) 325-6295 where you'll save a minimum of $500 per cabin. Please note you must sign-in to search cruises.